Band Session I 2022: Sun Studio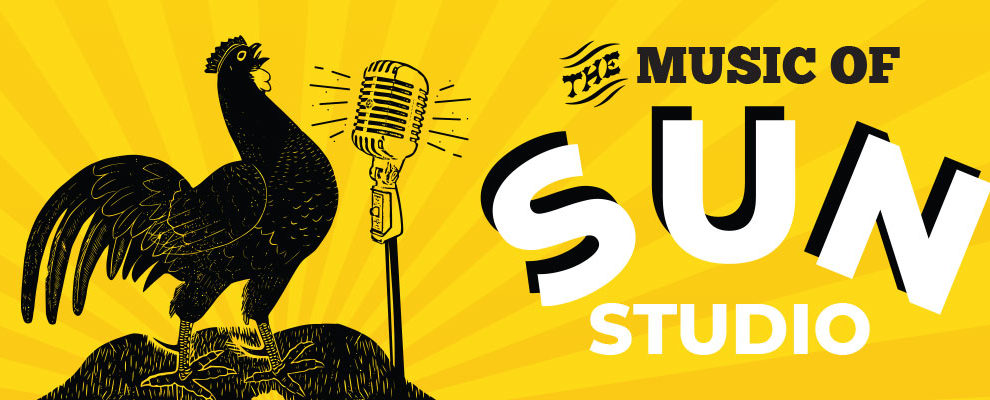 Known as "The Birthplace of Rock'n'Roll," Sun Studio in Memphis rose to prominence in the 1950s and 60s with stars like Elvis Presley, Johnny Cash and Jerry Lee Lewis, who fused country music and R&B into a new sound.
Sam Phillips named his record company Sun Records as a sign of optimism: the sun represents a new day and a new beginning. He gained a reputation for treating artists with respect and honesty.
Memphis in the 50s was home to a diverse musical scene that included gospel, blues, hillbilly, country, boogie and western swing, all of which influenced the Sun artists. The "Sun Sound" was bold, passionate, vibrant – and danceable. Ultimately this fusion of drums and country music evolved into a brand new style, rockabilly.
The timeless, energetic, happy music produced by Sun artists influenced rock stars from The Beatles to Iggy Pop and is still popular today. In this session, we'll explore what makes up the Sun Sound and play with different styles and genres to see how drawing from multiple influences makes music stronger.
More info:
Important Dates:
Start date: September 5, 2022
End date: November 6, 2022
(9 Weeks)
Dress Rehearsal: November 4, 2022
Show: November 6, 2022
Holidays:
– Labor Day, 9/5/22
Songs to explore: